Tastyworks vs Fidelity – More Trading Assets or Lower Commissions?
What assets do you want to trade? That makes a big difference in which trading platform you choose. Most brokers offer your standard choices – stocks, bonds, and ETFs, but what if you want to go beyond the norm? What if you want to trade options or futures? Whatever your trade of choice, you need a platform that can support your needs. Sure, most platforms trade 'most' assets but do they specialize in it? Do they offer the support, research, and education you need? What about the costs? Today we'll explore Tastyworks vs Fidelity to help you see how each stack up to what you need.
Which Broker is Better – Tastyworks or Fidelity?
If you're looking for a broker with history, it's Fidelity. Starting in 1965, Fidelity has been through every technological and market change, even becoming the first mutual fund company to navigate the waters online. Today, Fidelity offers a large number of asset options and plenty of educational material for beginning investors.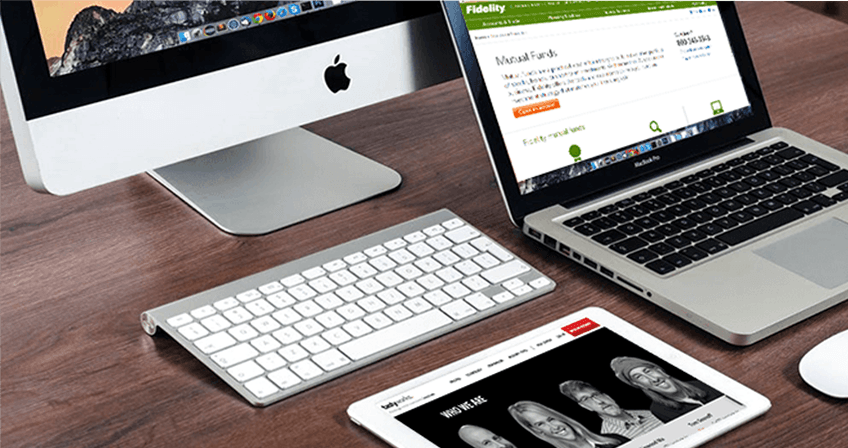 Tastyworks thrives on innovation. Created by the founders of TD Ameritrade's Thinkorswim, they have technology and creativity on their side. Tastyworks was created by options traders that wanted something better that wasn't out there yet – not even with Fidelity. Even though they just went public in the last few years, they offer variety, ingenuity, and a stable platform to trade options among other assets.
So what's better? When you compare Tastyworks vs Fidelity, it really comes down to personal preference. In this review, we help breakdown what each company offers to give you a thorough understanding.
Available Investments
Knowing what a platform offers is the key to your success. Why sign up for an account that won't trade the assets you have in mind? Both Fidelity and Tastyworks offer a decent selection, but they each have offerings that the other doesn't.
As we mentioned above, tastyworks is all about options. If you're looking for a way to actively trade options, you won't find a better resource. Not only will you have the educational materials you need to make it happen, but the costs are also lower than any other broker out there thus far.
If you want a company with a history and a larger selection of investment choices, Fidelity may be a better option. While Fidelity also offers options trading, it's not their main focus, which is where Tastyworks saw the void and filled it. Fidelity offers a broader selection across the board, which if you have an interest in investment Tastyworks doesn't offer, it may be a better option.
Keep in mind, even though Tastyworks' list of available investments is considerably shorter, they are continually working on adding new investments. Only time will tell what else this innovative company is capable of providing.
| Instrument | | |
| --- | --- | --- |
| Stocks | | |
| Mutual Funds | | |
| Fixed-income investments | | |
| ETFs | | |
| Bonds | | |
| Options | | |
| Futures e-micros | | |
| Bitcoin futures | | |
| Futures | | |
| Options on Futures | | |
| Cryptocurrencies | | |
Tastyworks also operates the Smalls Exchange. This change, which is exclusive to Tastyworks, makes futures trading affordable for anyone. Any investor can trade partial futures, making it a more affordable transaction. The contracts settle on the third Tuesday of each month.
Which Broker is Better for Options Trading?
As we mentioned, Tastyworks specializes in options trading, but Fidelity offers it as well. We'll compare Tastyworks and Fidelity's option trading choices below.
Fidelity offers a variety of tools for options traders including educational materials, support, and tools that help with idea generation. It offers free options trading webinars, educational materials you can use at your own pace, and consultations with the Trading Strategy Desk. Fidelity offers a variety of tools including profit-loss diagrams and spread tools that help you put together the most lucrative options trades.
Tastyworks' dashboard was created for options trading. You can trade options quickly and seamlessly by setting up personalized notifications, including price notifications and report options that help you create the perfect options strategies. You can set up multi-leg options trades and get extensive research to help you in your strategies.
Tastyworks also has the leg up when it comes to pricing. Fidelity is a fierce competitor when it comes to pricing, but we tend to think no one can beat the offer Tastyworks provides.
Tastyworks Commissions and Fees Compared with Fidelity
As we discussed above, when it comes to options commissions, Tastyworks has the lead on the competition, but how does Tastyworks compare with Fidelity in all other aspects?
Fees and Commissions Comparison
| Instrument | | |
| --- | --- | --- |
| Stocks | $0 commission | $0 commission |
| Mutual funds | Not Available | $49.95 |
| Options | $1 to open/$0 to close | $0.65 per contract |
| ETFs | Not Available | $0 per trade |
| Bonds | Not Available | $1 per bond |
| Options futures contract | $2.50 to open/$0 to close | Not Available |
| Futures | $1.25 open and close | Not Available |
| Cryptocurrency | 1% of total crypto purchase to open and 1% of total crypto sale to close | Not Available |
Tastyworks also has an option trade maximum per leg. The max commission is $10. If you trade more than $10 options in one leg, you don't pay more than $10. For example, you can trade 100 options in one leg and pay $10 versus $100.
Which Platform has Better Features?
A platform's features can make or break your experience. For example, if you are an active trader, you need speed both in the trading process and in gathering the necessary information to create strategic trades. Your platform should be user-friendly and available in the way you need, whether that's desktop, mobile, or online.
Fidelity and Tastyworks are both available on desktop, mobile, and online. Both Fidelity and Tastyworks' desktop platforms have the most robust features and are the preferred method for active traders. Fidelity's desktop platform is a bit harder to use than its mobile and online versions, but still a quality option for investors.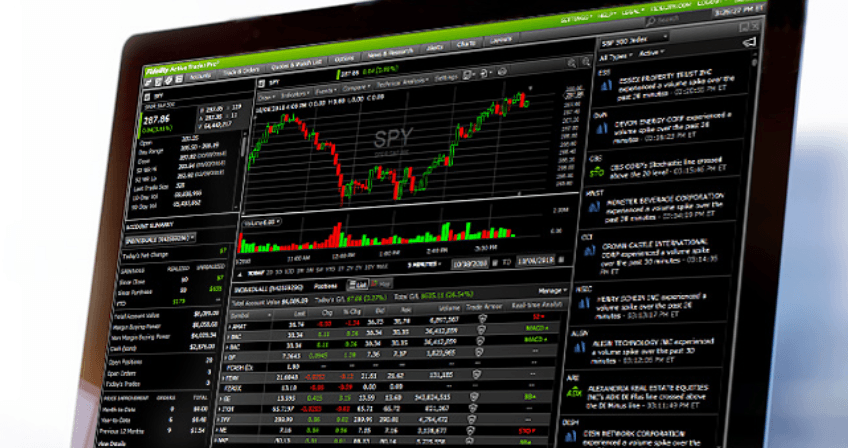 Tastyworks' platform is built for options traders, but is simple enough to understand and is user-friendly. A unique aspect of Tastyworks is the social aspect of it.
Follow traders of your choosing and see their trades

Copy the trades you follow and/or use them as a springboard for ideas

Watch in-platform videos, allowing you to see trades in real-time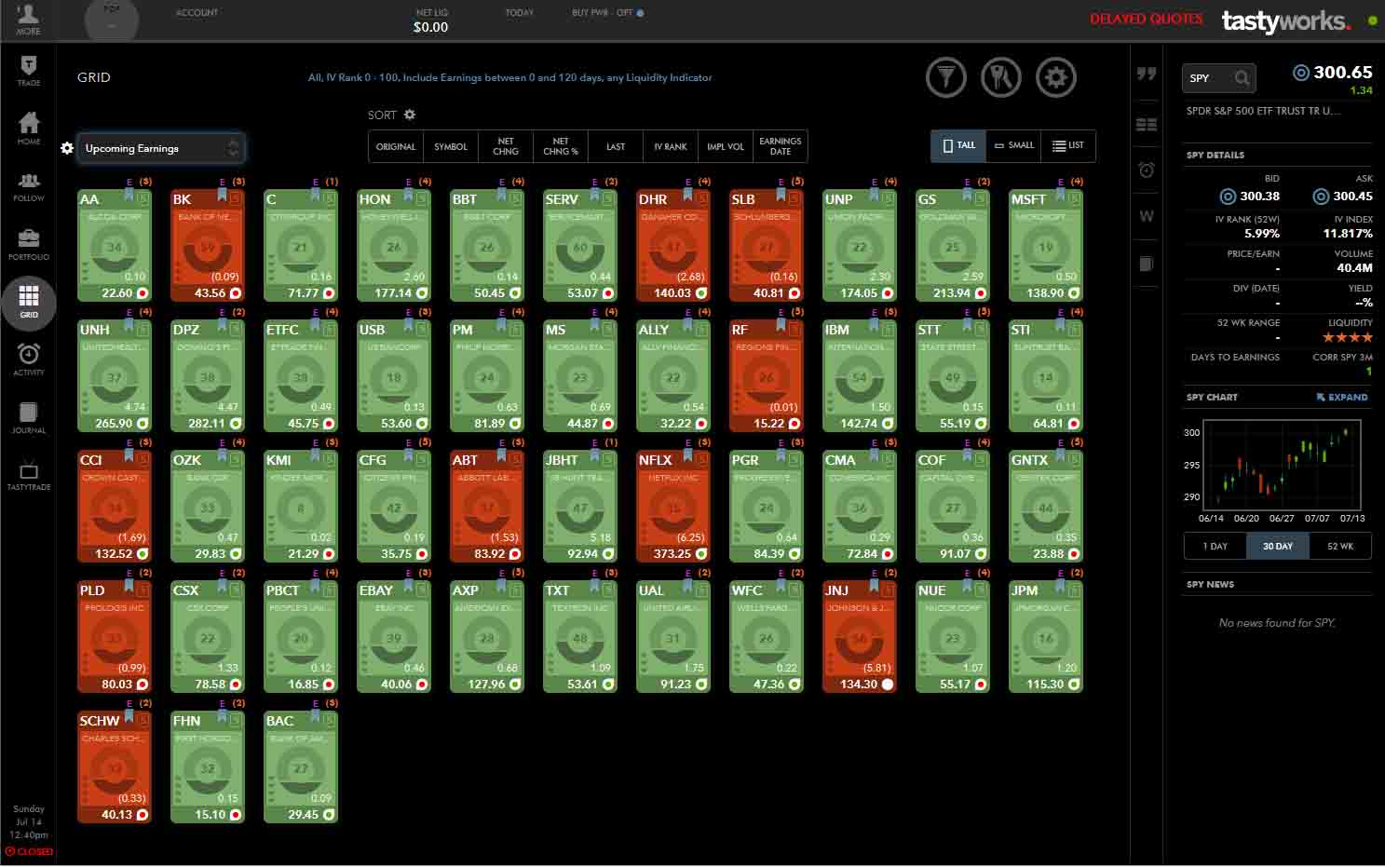 You can use the strategies you see/hear to either copy or create your own strategies. Sometimes it's just better to see transactions taking place to give you a better idea of what you can do too.
Does Tastyworks have Better Customer Service than Fidelity?
Fidelity offers 24/7 customer service as well as extended trading hours. Investors can trade for 3 hours after the market closes. Fidelity offers an automated phone service that provides information including:
Get the latest market news
Tastyworks offers customer service Monday – Friday from 9 AM to 5 PM; however, you can also send an email 24/7.
Margin Trading – Is it Easier to get a Margin Account with Tastyworks?
Fidelity and Tastyworks both have 2:1 leverage. Tastyworks requires a 30% maintenance and the stock price must be at least $5. Tastyworks requires a 20% maintenance on long positions. Fidelity has a 30% maintenance on long positions and 35% on short positions. The stock must be at least $3 per share for a margin account at Fidelity.
Research goes hand-in-hand with stock and options trading. Active traders need to be able to get their hands-on research and news immediately. Most investors want educational material that is engaging and fun to read, as this keeps them going.
Tastyworks takes the cake on research as it provides access to its sister site, Tastytrade which provides educational materials that include articles and videos, both live and on-demand. Tastyworks keeps their educational material fun and it even has a social aspect that encourages engagement with one another.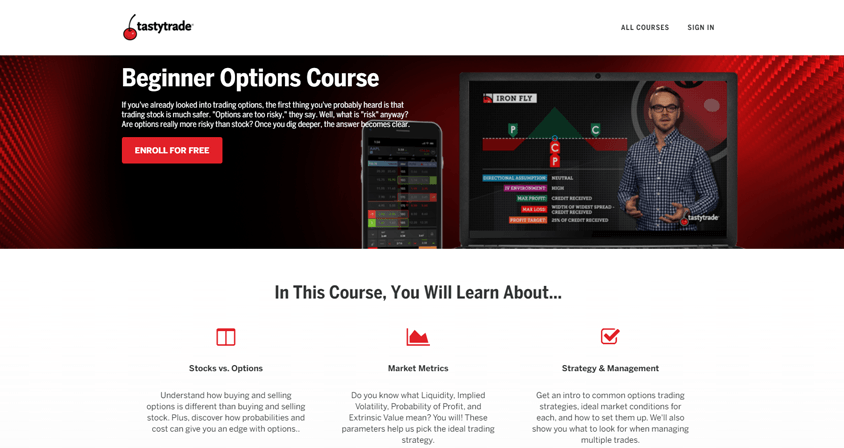 Fidelity thrives on educational material on individual equities. You'll find plenty of stock profiles with more than adequate data for each asset. They also offer reading material, videos, and courses you can take to further explore investment topics. The material isn't as engaging as the Tastyworks material, but it's there for your use when you need it.
Which Broker Should you Choose?
Choosing your broker is a personal decision. Using the factors above, you can decide between Tastyworks vs Fidelity. Look closely at the features, the investments you want to trade, and what level of support/education you need.
As we said above, both Tastyworks and Fidelity are great options. They have great platforms with a large selection of assets, but Fidelity has more. Tastyworks offers specialization in options and lower commissions than Fidelity, especially in trading options.
Both platforms offer margin accounts and well-rounded platforms that are easy to use whether on your desktop, online, or mobile (on the go). Deciding which one is right for you means figuring out which features you need, what you can afford, and what you want to focus on in your research/education.
In case you need more knowledge on Tastyworks, check out our Tastyworks Review.