Tastyworks vs Interactive Brokers – More Option Tools vs Lowest Margins
Your trading platform determines the ease in which you trade assets, what it costs, and how the entire process works. You want a platform that seamlessly offers trading of the assets that you want to trade, such as stocks, options, or futures, as well as one that offers affordable commissions. When it comes to trading stocks, options, and futures, two names come to mind quickly – Tastyworks vs Interactive Brokers. They are both viable platforms that have a lot to offer traders. While similar in their offerings, the platforms differ in every other way.
In this review, we'll thoroughly evaluate Tastyworks and Interactive Brokers so that you can decide for yourself which is right for you.
Which Broker is Better – Tastyworks or Interactive Brokers?
Tastyworks and Interactive Brokers are both great platforms that offer traders a lot of benefits. Interactive Brokers has history on its side as it has been in business for 42 years, and has grown to be one of the top securities firms today. Interactive Brokers operates over 135 markets throughout the world. The mission of Interactive Brokers is to provide technology that is priced competitively, works quickly, and offers the trading tools investors need.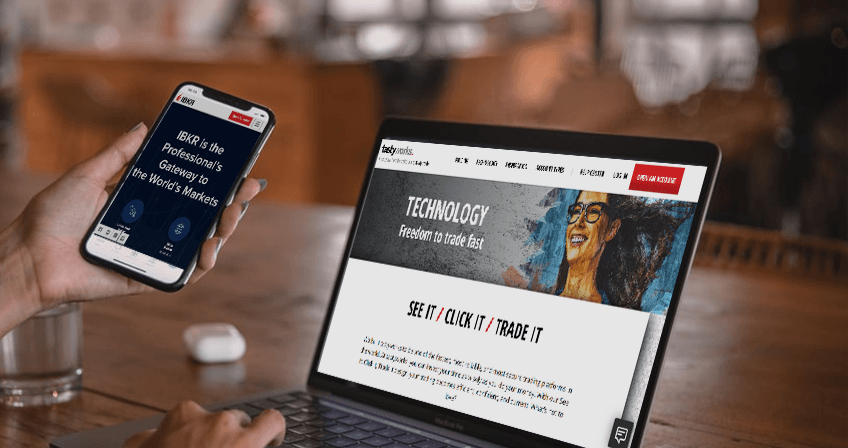 Tastyworks doesn't have history on its side, but it does have innovation. Tastyworks was found by the creators of TD Ameritrade's Thinkorswim platform. The creators branched off to create their own platform that caters to options traders – it's a platform created for options traders by options traders. Tastyworks went public just a few years ago, but they've proven to be a force to be reckoned with since the start.
When it comes down to who's better – IB or Tastyworks, it comes down to personal preference. In the remainder of this guide, we'll break down the various aspects so that you can see which platform is right for you.
Available Investments
All trading platforms offer different investment vehicles. Why use a platform if they don't effectively offer what you need? For example, most platforms offer options trading, but not all platforms specialize in it. Sometimes it's an afterthought just to make sure they cover all of the bases. If options trading is your specialty, then you want a platform that focuses on that investment.
We will mention that Interactive Brokers has been around for a LOT longer, so their selection of investments is much larger. That doesn't mean Tastyworks is 'less than' though. In fact, Tastyworks excels in options trading, which if that's your focus – it's a no-brainer, but also keep this in mind with Tastyworks:
Tastyworks is consistently looking for new investments while keeping the platform secure

Tastyworks specializes in options, which if that's your main focus, you'll get the most support for it
| Instrument | | |
| --- | --- | --- |
| Stocks | | |
| Options | | |
| Futures | | |
| Forex | | |
| Bonds | | |
| ETFs | | |
| Mutual Funds | | |
| Futures on Options | | |
| Futures e-micros | | |
| Bitcoin futures | | |
| Small Futures | | |
What sets Tastyworks apart is the Smalls Exchange. This exchange is exclusive to Tastyworks and makes futures trading more affordable and feasible for anyone. Typically, futures trading is only for the 'wealthy' but the Smalls Exchange makes it possible to trade partial futures at affordable rates. The contracts are settled on the third Thursday of each month.
Which Broker is Better for Options Trading?
We already mentioned the fact that Tastyworks was created for options traders specifically, but Interactive Brokers does offer options trading too. Tastyworks founders, who were also the founders of Thinkorswim, created the platform for options traders that want to trade options frequently and with ease.
Interactive Brokers has a specific tool for options trading called 'OptionTrader.' The tool helps traders build complex multi-leg orders all on one screen. IB's options tools help traders create option strategies that maximize profits, lower risk, and create an income. Their algorithm helps you see the risk and return of potential trades, helping you make solid choices.
Tastyworks has an innovative dashboard as well that is quick, making fast trades simple. You can set up your dashboard to get immediate price notifications and to get select report options to create the most profitable options trading strategies.
Aside from the fact that Tastyworks specializes in options, they also have some of the lowest commissions offered in the industry. They even have maximum commissions that help you save even more on your trades.
Tastyworks Commissions and Fees Compared with Interactive Brokers
After considering the platform, the next most important thing is commissions. High commissions eat into your profits, which you obviously don't want. We break down both Tastyworks and Interactive Brokers' commissions below.
Fees and Commissions Comparison
| Instrument | | |
| --- | --- | --- |
| Stocks | $0 to open and close positions | $.005 per share, $1 minimum, maximum 1% of trade value |
| Options | $1 to open and $0 to close | $0.70 per contract, $1 minimum |
| Futures | $1.25 per open and close | $0.85 per contract |
| Mutual funds | Not Available | $14.95 |
| Options futures contract | $2.50 to open and $0 to close | Not Available |
| Cryptocurrency | 1% of total crypto purchase to open and 1%of total crypto sale to close | Not Available |
It's worth mentioning again, the Tastyworks maximum option trades commissions. They set a $10 maximum fee per leg. It doesn't matter how many options are in the trade. For example, if you trade 50 single-leg puts in a trade, you would only pay $10 in commission versus the $50 that it would be without the maximum in place.
Which Platform Has Better Features?
Knowing how a broker's platform works is the key to success. You want a platform that performs with ease, offers the speed you need and gives you the features you desire. Finding a platform that is user friendly based on your knowledge while providing the platform you need (mobile, desktop, or online) is important.
Both Interactive Brokers and Tastyworks offer desktop, online, and mobile platforms. The desktop platform for both brokers offers the most features, but in the case of Interactive Brokers is the most complex (hardest to use).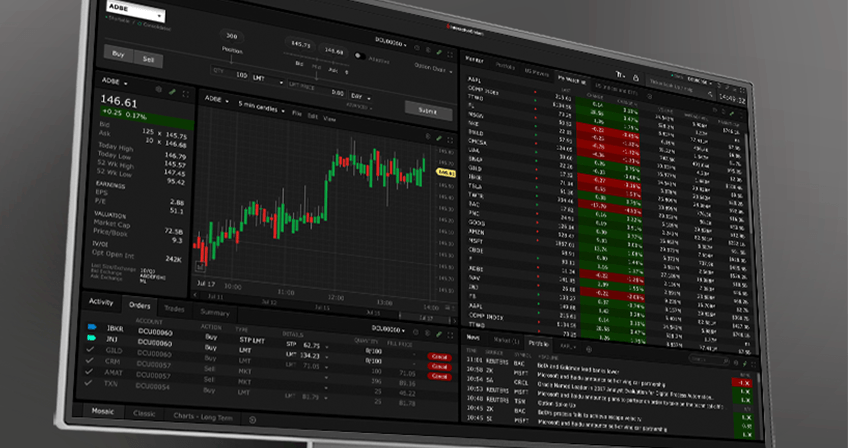 Interactive Brokers' TraderWorkstation (their desktop version) offers complex trading tools that include screeners and plenty of research. Its web and mobile platforms are easier to use and are good for beginners or slightly experienced traders.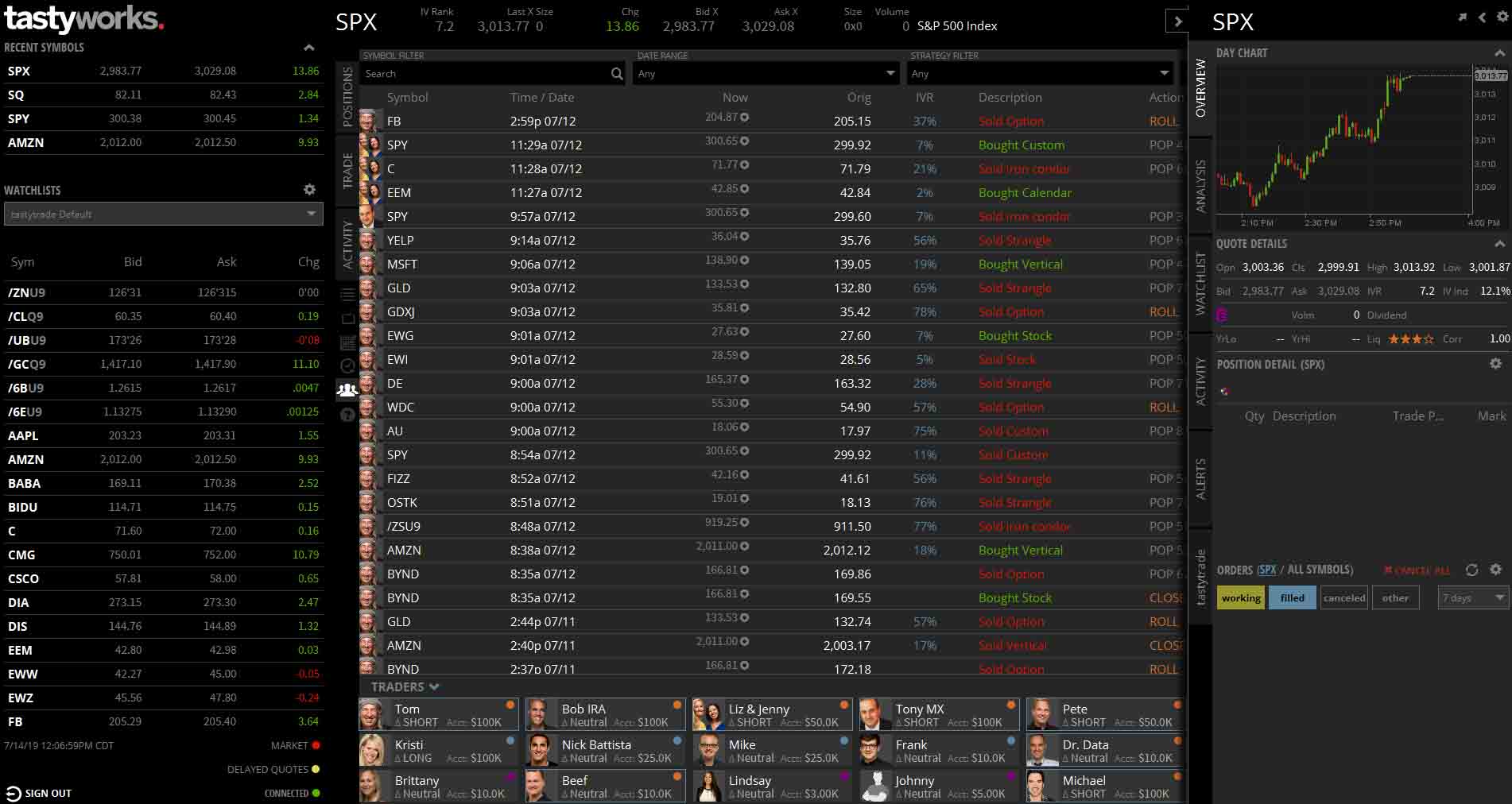 Tastyworks' platform is a bit simpler, but it has a feature no other platform offers – a social aspect. As a Tastyworks trader, you can follow specific traders and the trades they make. You can copy the trades or just get ideas from the traders' strategies. They also offer an in-platform video feed that allows you to watch trades in real-time and hear conversations. You can use this information in your own trading strategies too.
Does 

Tastyworks

Have Better Customer Service Than Interactive Brokers?
Interactive Brokers beats out Tastyworks when it comes to customer service only because they offer longer hours. Both Tastyworks and Interactive Brokers offer 24/7 email capabilities, but beyond that, Interactive Brokers offers 24/5 phone and live chat support. Tastyworks customer support is only available Monday through Friday from 9 AM to 5 PM.
Margin Trading – Is it Easier to get a Margin Account with Tastyworks?
Margin trading helps you make bigger trades with less money coming out of your own pocket. It's a great way to leverage risk and both Tastyworks and Interactive Brokers offer this option; however Interactive Brokers stands out in this area as they offer the lowest margin rates available. Tastyworks, however, makes it simple to sign up for a margin account. You can get set up with an account online in minutes.
Research is crucial to good trades, especially for active traders. Tastyworks offers an incredible opportunity for research and education. They make it informative, yet fun and engaging. Tastyworks also has a sister site, called Tastytrade, that offers all educational material and all Tastyworks traders get to access. On this site, there are live videos and on-demand videos.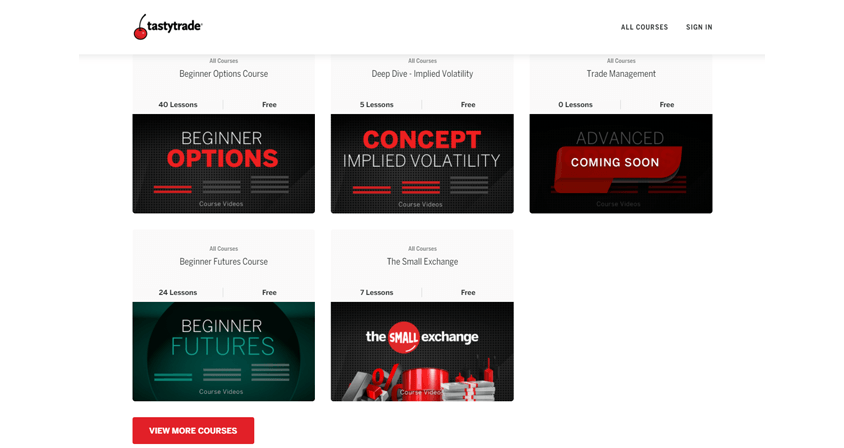 Interactive Brokers lacks in the research department. They offer basic educational material from Dow Jones and Thomson Reuters, but nothing spectacular. They do allow third-party integrations, though, which means you can integrate research from the bigger firms into your IB dashboard for easy access.
Which Broker Should you Choose?
No one can tell you which broker to choose – it's a personal decision. You have to know what you want to trade, how often, what you want to pay, and what features you need.
Both Tastyworks and Interactive Brokers are great platforms. Interactive Brokers has a larger selection of investments, which if you need something beyond what Tastyworks offers, you may need. But Tastyworks offers lower commission rates and great support for options traders.
Interactive Brokers offers the lowest margin rates and a more complex platform, for experienced traders. In the end, it depends on what you need and what you're willing to pay for the platform to get the features desired.
Read more about Tastyworks in our Tastyworks Review.