Tastyworks vs Merrill Edge – Which Broker is Better?
Finding the right trading platform is crucial to your trading success. Finding the platform that offers not only the best prices, but the research, tools, and speed you need to conduct your desired trades is important. In this review, we will make a comparison – Tastyworks vs  Merrill Edge. 
If you're looking to trade a gamut of assets, including stocks, ETFs, and options, you'll come across two big names – Tastyworks and Merrill Edge. Both platforms offer incredible benefits, but they differ in their own ways.    
In this review, we'll help you see which platform offers the most benefits given the types of trades, tools, research, and speed you need.  
Which Broker is Better – Tastyworks or

 

Merrill Edge

?
Merrill Edge is a marriage between Bank of America's online investing platform and Merrill Lynch's robust tools, research, and history. It is a simplified version of Merrill Lynch that's been around since 2010, so it's still fairly new. Merrill Edge has the advantage of having 2,500+ advisors in its Bank of America branches, which is great for those that need that in-person advice.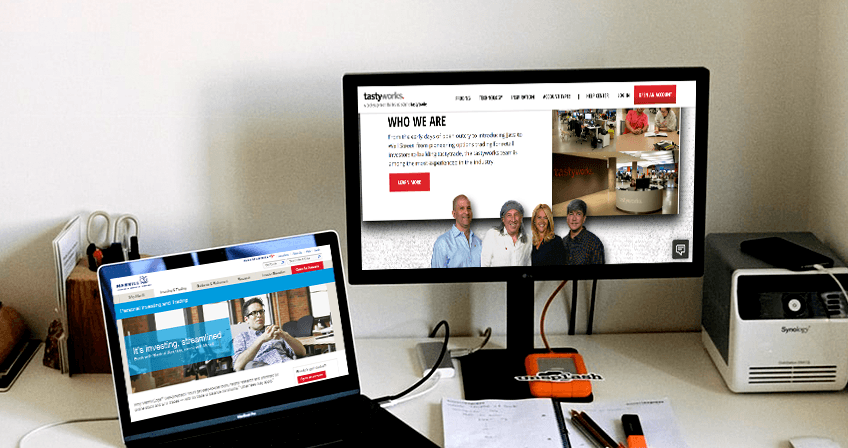 Tastyworks is a bit of a newcomer to the field, but it comes with its own history. Founded by the founders of TD Ameritrade's Thinkofswim platform, Tastyworks has innovation, research, and experience behind it that its newly operational platform doesn't show right off the bat. When you see that Tastyworks just opened to the public in the last few years, it may make you think twice, but they aren't as new as you think and they specialize in options trading, something most platforms don't do. 
So which is better – Merrill Edge or Tastyworks? It's a personal preference thing. In this guide, we'll break down the various aspects of each broker to let you decide for yourself.  
What good is a platform if they don't offer the assets you want to trade, right? Merrill Edge does have a longer list of available investments, but that doesn't make them necessarily better. It comes down to what assets you want to focus on and the features you need. Both Tastyworks and Merrill Edge offer options trading, which is something many brokers just throw on to have, but both of these platforms offer viable ways to trade them successfully. 
While Tastyworks' list may seem shorter, note that they are always looking to add new investments. Their specialty, as you can call it, is in options, but that doesn't mean they don't excel in other areas, especially for active traders.  
| Instrument | | |
| --- | --- | --- |
| Stocks | | |
| ETFs | | |
| Mutual funds | | |
| Bonds | | |
| Futures e-Micros | | |
| Options | | |
| Futures | | |
| Futures on options | | |
| Bitcoin futures | | |
| Cryptocurrencies | | |
We'd like to mention as well, that tastyworks has a unique platform exclusive to tastyworks traders called the Smalls Exchange. This exchange offers trading of partial futures contracts. This opens up futures trading to investors of all sizes, not just wealthy traders. It's a new exchange that promises big things. Right now contracts close on the third Thursday of each month and offers affordable rates for futures trading.
Which Broker is Better for Options Trading?
As we said above, tastyworks was created by options traders. The same options traders that founded thinkorswim. They branched out on their own because they saw a void in the market that needed to be filled. Active options traders need a viable way to trade quickly and with the research necessary to make profitable trades.
Merrill Edge does offer a powerful options platform too. Their Options Strategy Builder helps you create trades that you may otherwise not have created. They have robust screeners, and offer the ability to create options chains and mini options trades. With advanced charting and customizable alerts, they are a good choice for traders that trade options occasionally in addition to a large number of other assets.
Tastyworks, the platform created for options traders, makes trading options quickly easy. Your dashboard can be customized to suit your needs, as each investor is different. Get instant price notifications, customize your reports, and get options trading strategies delivered directly to you. If options are your focus – Tastyworks offers features no other platform offers, as its focus is on options whereas Merrill Edge focuses on stocks and ETFs with options as an 'option.'
Of course, your decision will likely come down to commissions because after all, what's the point in trading if you can't make a profit, right? Fortunately, both platforms offer competitive pricing.
Tastyworks Commissions and Fees Compared with Merrill Edge
High commissions eat away at your profits, which makes it less appealing to trade. Both Merrill Edge and Tastyworks offer competitive fees making it easy to strategize your investments, maximizing your profits.
FEES AND COMMISSIONS COMPARISON
| Instrument | | |
| --- | --- | --- |
| Stocks | $0 to open and close positions | $0 – unlimited trades |
| ETFs | Not Available | $0 – unlimited trades |
| Options | $1 to open and $0 to close | $0 plus $0.65 per contract |
| Mutual funds | Not Available | $0 load-waived funds and $19.95 no-load transaction fee funds |
| Options futures contract | $2.50 to open and $0 to close | Not Available |
| Futures | $1.25 per open and close | Not Available |
| Cryptocurrency | 1% of total crypto purchase to open and 1% of total crypto sale to close | Not Available |
Tastyworks also has a great promotion for options traders. If you create multi-leg strategies, you can save on the commissions. Tastyworks charges $10 maximum commission on multi-leg trades. This means you pay only $10 even if you make 100 options trades in one leg, rather than the $100 it would cost otherwise.
Which Platform has Better Features?
A platform's features determine your success. What good is a platform if it's not easy for you to navigate or get the tools you need? You want a platform that you understand, offers the research you'll use, and has the tools that help you achieve your desired strategies.
Merrill Edge is specifically an online and mobile platform, but they do offer a more complex desktop option called Merrill Edge MarketPro which they create for active traders.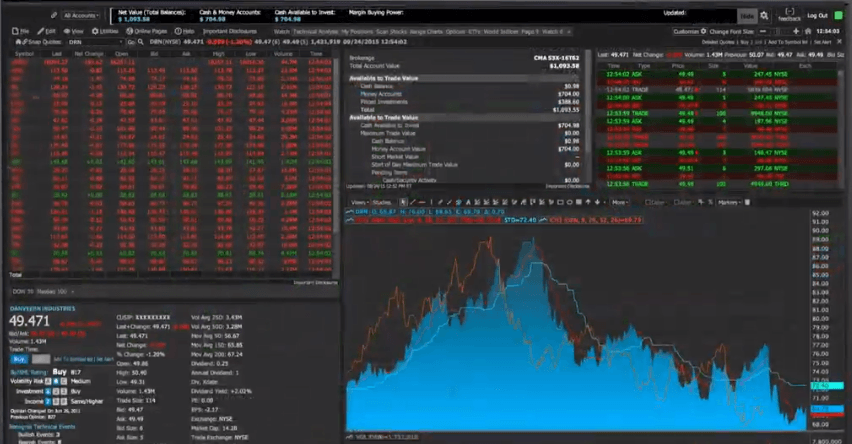 Merrill Edge's main platform is its online platform, which is how it started. You'll find plenty of guidance and tools, as well as free and robust research options. The dashboard itself is clean and user-friendly and has screeners, which is one thing tastyworks doesn't offer.
If you need something more robust than they provide for beginners, the MarketPro platform is a better option. Here is where you'll find interactive charts, real-time bids, and a customizable dashboard to suit your trading needs.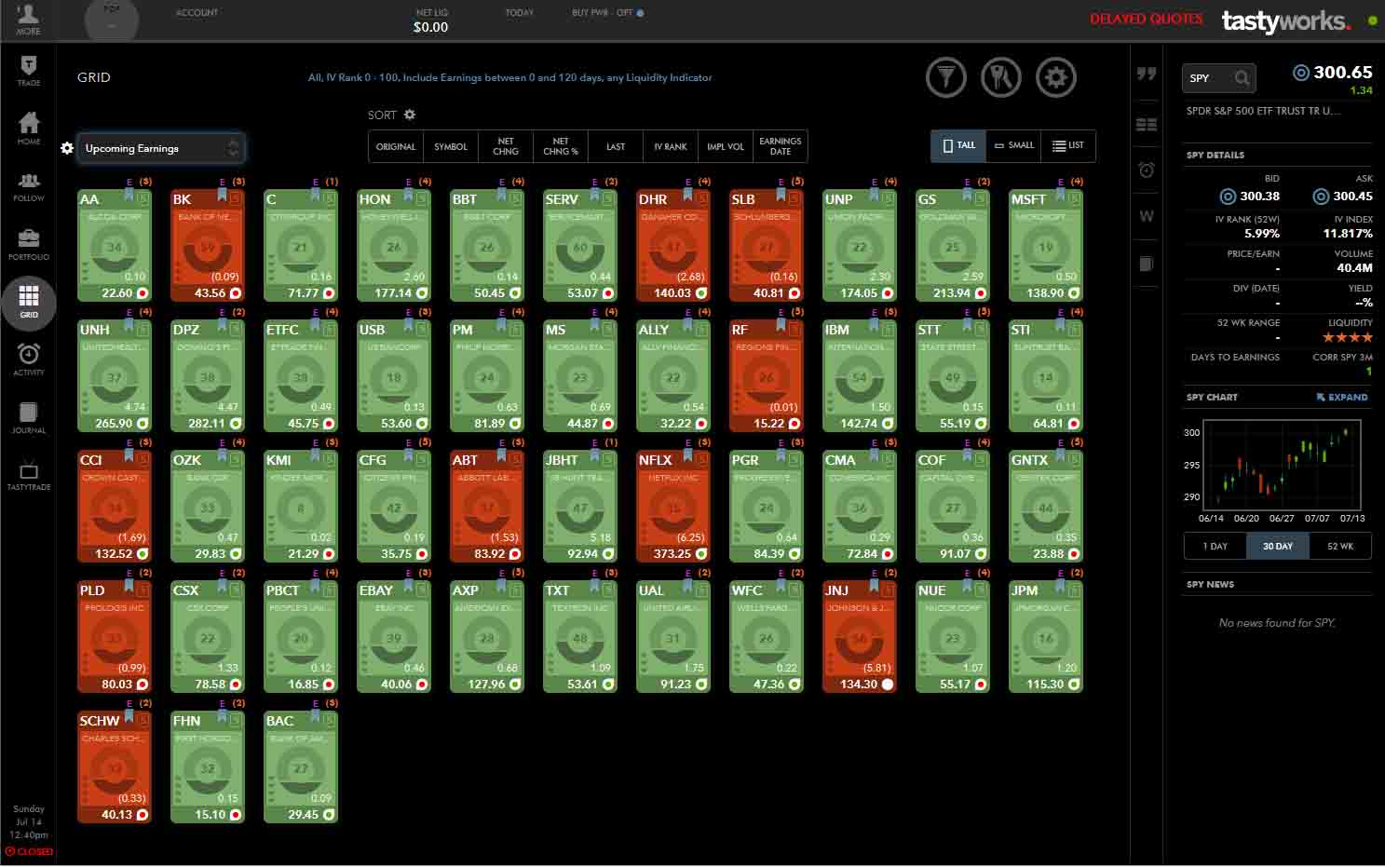 Tastyworks' platform is also user-friendly but geared for the active options trader. You'll get access to real-time pricing, research, and customizable alerts all in one place. What sets tastyworks apart is its social aspect. Have you always been curious about how the successful traders do it? With tastyworks you can find out as they allow you to follow your favorite traders, watching their trades and mimicking them if you desire. You can even sign up to get video feed, which are live-action videos of trades going down in real-time.
Does Tastyworks have Better Customer Service than Merrill Edge?
Merrill Edge does have a leg up in customer service. They have 24/7 phone support as well as in-person support at one of the 2,500 Bank of America locations. Of course, you need to live near a Bank of America for this to be a benefit. Tastyworks does offer phone support too, but only Monday – Friday 9 AM to 5 PM. You may email the 24/7, though, and they are fairly quick to respond.
Margin Trading – Is it Easier to get a Margin Account with Tastyworks?
Both Tastyworks and Merrill Edge require $2,000 to open a margin account. tastyworks doesn't have an extensive approval process, but Merrill Edge may take a little longer to get approved. Before you choose a margin account, make sure you understand how it works, when you must repay the debt, and what you risk if the trades aren't profitable.
Both tastyworks and Merrill Edge go head to head in research. It's not often you find a platform that offers robust research options like tastyworks because they have a sister site called tastytrade that specializes in research. What sets tastyworks' research apart is the level of engagement. Let's face it, research can be boring, but with tastytrade, you can access to engaging live and on-demand videos that make research fun and easy to understand.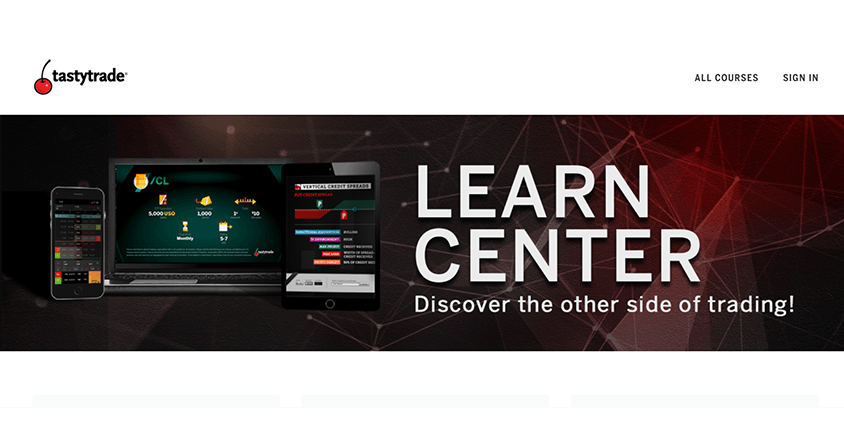 Merrill Edge offers access to Bank of America Merrill Lynch Global Research as well as a variety of third-party research options including Morningstar. Merrill Edge's own website also includes a variety of educational materials to help you learn as much as possible about investing, strategies, and trades.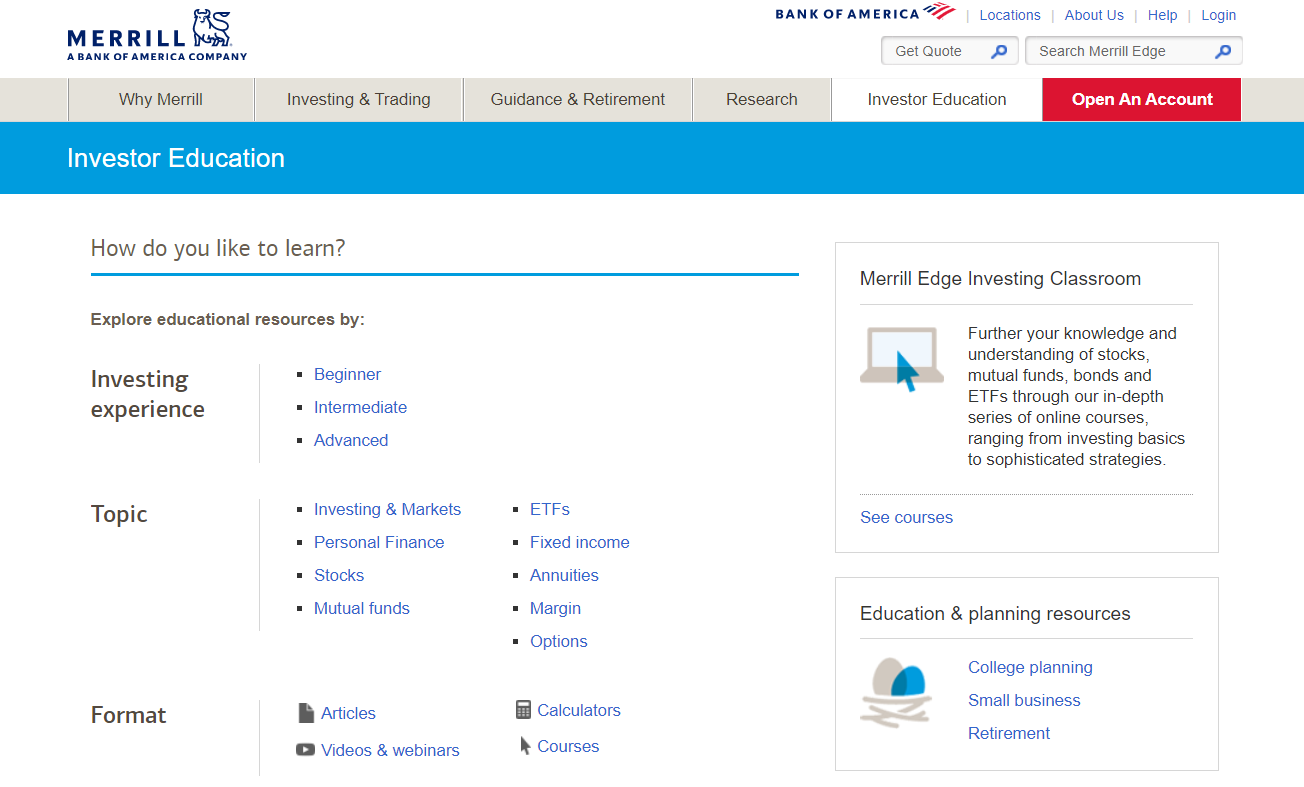 Which Broker Should you Choose?
Choosing the right broker is a big decision. It comes down to what you want to trade, how much you want to pay, and the research you need.
Both Tastyworks and Merrill Edge offer great platforms. Merrill Edge offers a few more investment options, but tastyworks offers the expertise in options along with its attractive options commissions rates.
If you're a new trader, Merrill Edge may be a better choice until you're well-versed in all investments and decide options are the way to go. If you're experienced and active, looking for a way to trade options, Tastyworks wins the vote hands down.
If you are having second thoughts about Tastyworks, our Tastyworks Review may help you.