Binance vs. Coinbase: Which Cryptocurrency Exchange is Better?
For many crypto users, Binance vs Coinbase presents a dilemma. Users find Binance's generous referral program and lower commission structure attractive. Others choose Coinbase for its ease of use and better security of their investment. Both cryptocurrency exchanges are popular among crypto fans because they deliver world-class services. By comparing crucial aspects of each platform, such as the transaction fees, transaction limits, referral programs, and financial services offered, you're able to choose the best cryptocurrency exchange for your investments.
Binance Referral Bonuses and Sign-Up Promotions
Binance is known for its elaborate and generous referral promotion scheme. The Binance Referral Program creates discount opportunities for both the user and those they refer to Binance.
If you already have a Binance account, you can share your unique Binance Referral ID with as many people as you want. In return, Binance will automatically award you a Binance referral bonus equal to 20% of your referred friend's trading fees. For instance, if one of your referred users signs up and pays Binance 2 BNB of trading fees, Binance will reward you with 0.4 BNB. These commissions will be posted to the referrer's account within an hour of the referred user's transaction.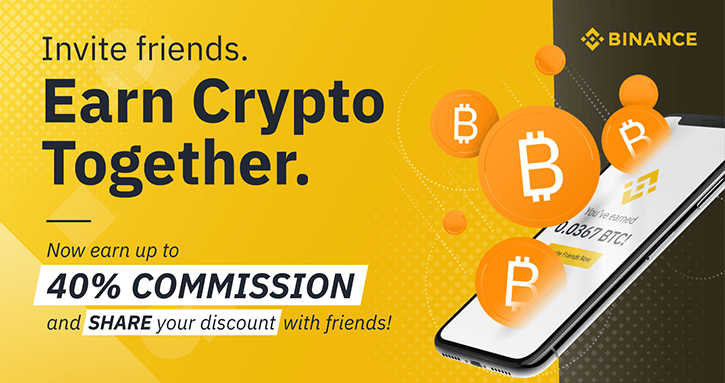 The referrer may decide to share the 20% bonus amongst their friends.
There are three options the referrer may choose to do from including:
The referrer can choose an equal share, which is when the referrer will keep 10% for themselves and share the other 10% with a friend.
The referrer can choose to set aside 15% for the referrer's bonus and 5% for the referred user.
The referrer can choose to keep 15% for themselves and give 5% to a friend.
Impressive as it is, that's not the end of Binance's promotional bonuses. If you maintain a minimum balance of 500BNB, your referral bonus shoots up to 40%. Here's our Binance Referral ID: 10185998 and if ever you need a quick guide on how to use a Binance referral code you may click here.
Coinbase Referral Program and Sign-up Promotions
Though not as elaborate as Binance, Coinbase also promotes a referral program for new users. The Coinbase referral program gives both parties a bonus once a Coinbase referral link is used to sign up and when the referred friend completes their first purchase of at least $100 worth of cryptocurrency.
Suppose your friend opens a Coinbase account and completes a purchase or sale transaction of at least $100. In that case, the referrer and referee will receive a $10 referral bonus from Coinbase once the transaction is completed. However, this bonus is only possible if the required transactions are completed within 180 days of signing up.
If you haven't signed up yet, read our Coinbase Referral article to guide you in signing-up or you can directly use this Coinbase Referral Link.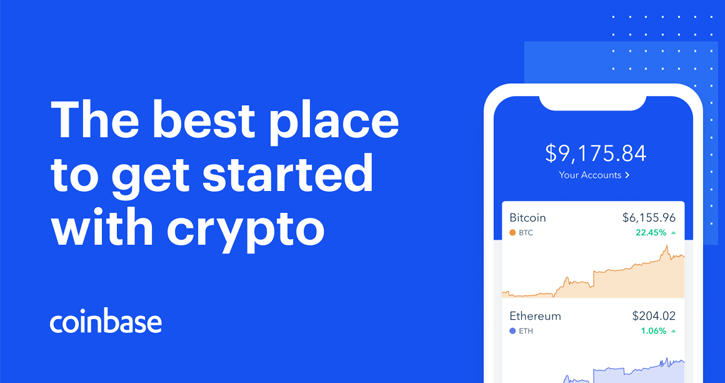 Binance Transaction Fees
In all cryptocurrency exchanges, the transaction fees are computed based on single transactions. Binance imposes a standard 0.1% trading fee, while cryptocurrency deposit transactions do not incur any deposit fees. Note that the fees are reduced as your trading volume increases.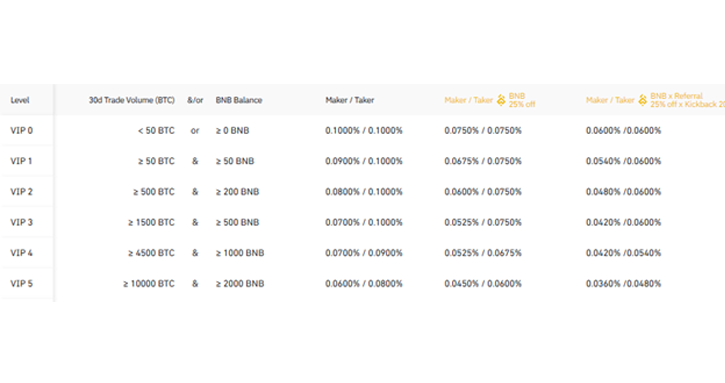 Choosing to buy or sell coins with Binance Coin (BNB) on the Binance exchange will help you save 25% on the transaction fees. Binance users must first pay the total amount required to settle their transaction fees, including the 25% discount. As long as BNB is used for trading, Binance will refund 25% of the transaction fee back to the user's account.
Coinbase Transaction Fees
Coinbase charges a standard fee of 1.49% for buying or selling cryptocurrency. When a credit card is used to complete your transaction, the cost shoots up to 3.99%. Using SEPA bank transfers is free, but outbound transactions (withdrawals) attract a charge of 0.15 cents.
A Case Study of Coinbase Fees in the US
Suppose we focus on Coinbases fees in the United States. The transaction fees for buying crypto through a bank account or Coinbase USD wallet is still 1.49% and 3.99% for debit or credit card. Inbound Wire transfers charge $10, while outbound transfers charge $25. ACH transfers are free. However, the crypto conversion fee is 2%.
Unfortunately, other than the standard fees applied to the value of the purchase, the mode of payment used, and the country you are operating from, there is an additional fee called the "Coinbase fee." This new fee is calculated with the former variable percentage fee.
| Transaction amount | Applicable transaction fee |
| --- | --- |
| ≤$10 | $0.99 or €0,99 or £0,99 or C$.99 |
| ≥$10 ≤$25 | $1.49 or €1,49 or £1,49 or C$1.49 |
| ≥$25 ≤ $50 | $1.99 or €1,99 or £1,99 or $1.99 |
| ≥$50 ≤$200 | $2.99 or €2,99 or £2,99 or C$2.99 |
If you decide to purchase $70 of Bitcoin, and your preferred payment mode is through a United States Bank account, then the flat fee would be $2.99. $70 is shown in the last row of the table, with the applicable transaction fee is $2.99. The variable percentage would be 1.49% because the payment mode is via bank transfer.
The adopted cost would be the flat fee of $2.99 since it is higher than the variable percentage fee of 1.49%. If the payment method used was a debit card, the system will adopt the variable percentage fee of $3.99 since it is higher than $2.99.
One of Coinbase's transaction fee structure challenges is that it is complicated and hard to follow. Additionally, the transaction costs for trading on the standard Coinbase system is relatively higher than Binance's.
| Platform | Trading BTC Worth ($70) | Fees | Buy ($70) Using Credit Card | Fees |
| --- | --- | --- | --- | --- |
| | $68.95 | 1.49% | $66.01 | $3.99 |
| | $69.93 | 0.1% | $69.3 | 1% |
Binance fees are lower. You will end up with a higher BTC value after trading or buying when you use a credit card.
Binance Supported Currencies
Binance accommodates more than 150 cryptocurrencies and nearly 600 distinct trading pairs. Besides Binance's native coin, Binance also supports other major cryptocurrencies like BTC, ETH, and LTC. Through its partnership with Simplex, Binance announced support for 15 more fiat currencies in March 2020. The new addition includes fiat currencies like the Swiss Franc, Australian dollar, Korea's Won, South Africa's Rand, and Poland's Zloty.
Coinbase Supported Currencies
Coinbase currently supports market data trends for 50 cryptocurrencies. However, it does not offer trading services to all 50 cryptocurrencies. Luckily, significant cryptocurrencies like BTC, BCH, ETH, LTC, and XRP are supported for all forms of transactions in the United States, United Kingdom, Europe, Canada, and Australia. In total, Coinbase supports 42 cryptocurrencies in those regions. Coinbase announced last year the addition of 18 new cryptocurrencies.
Binance Trading Limits and Levels
Most Crypto exchanges set deposit and withdrawal limits for a specified period to ensure these interactions are safe. Binance has three user levels, commonly known as verification levels. Traders in verification level one can trade up to 2BTC in a single day. Level 2 verified users can trade up to 100BTC in a single day.Level 3 is for individuals and corporates who hold a lot of cryptocurrencies. They are given the name "whales" and can transact trade more than 100BTC per day. Notably, Binance doesn't have limits for deposit amounts.
Coinbase Trading Limits
Coinbase, on the other hand, is not so precise in its user-level categories. It has two levels for their limits. Level one has a trading limit of $25,000 per day. That is slightly lower than what level one in Binance allows. Note that Binance's limits may fluctuate compared to Coinbase's, depending on BTC's current price. If you wish to climb higher to level 2 to trade more than $25,000 in a day, Coinbase requires you to add additional verification details. A system algorithm determines the user level, making it hard to jump to the next level.
Conclusion
Both crypto exchanges rival each other in the transaction fees, transaction limits, referral programs, and financial services. However, Binance seems to have the edge over Coinraise in their core transaction fee. Binance supports more forms of cryptocurrencies and offers more flexibility in trading options, making Binance the best choice. Nevertheless, Coinbase may still match users' expectations depending on their financial needs, experience level, and country of residence.