What is Cash App? – 13 Things You Can Do with Cash App
Cash app is a peer-to-peer (P2P) payment service that's part of the Square product portfolio. Headquartered in San Francisco, Square provides payment hardware and software solutions for individuals and businesses. Cash App first stepped into the market in 2009, holding the hands of its founder, Jack Dorsey and Jim McKelvey. In this review article, I will discuss 10 things you can do with Cash App. If you haven't signed up for Cash App you can sign up with this link to get up to $15 sign-up promotion.
13 things you can do with Cash App
Unlike competitor platforms such as Venmo and Paypal, you can do more with Cash App than just send money to your friends. In this Cash App review, we'll discuss some of the main features of Cash App.
1. Earn Cash by sharing your Cash App Referral Code
You can get up to $15 when you sign up for Cash App with a referral code (or link). You'll get another $5-15 when you make your first money transfer. If you didn't use a referral code or link to sign-up, you can still earn up to $15 promotion by entering the code DJBKCNZ on your app's profile page. Additionally, you will get $15 for every person you refer with your unique Cash App referral code. Read our Cash App Referral Program article for tips and instructions on how to get your referral credit.
2. Send and Receive Money with Cash App
The Cash App money trasnfer works the same way as PayPal, Venmo, and Google Pay. With just a simple link to your debit card, Cash App allows you to quickly send, receive, or request money from friends and family. It does take anywhere between 1 and 3 days for the funds to be reflected in the destination account and eligible to be withdrawn or used. The only exceptions are the Cash App to Cash App transfers, which can happen instantly.
3. Cash Boost
Cash App Boost let you save money instantly when you use your Cash Card at coffee shops, restaurants, and other merchants. To get started, all you need is a Cash Card. If you already have a Cash Card, follow these steps to start saving:
Tap the Cash Card tab on your home screen
Press Save with Boost
Tap on a Boost
Select Activate Boost
Start Saving
4. Buy and Sell Bitcoin
Cash App lets you instantly buy, sell, store, withdraw, and deposit Bitcoin. The current fee for bitcoin transactions is 1.75% , wheteher buying or selling. To make a withdrawal you need to have at least 0.001 bitcoin balances in your wallet. In every 24 hours you can withdraw up to $2,000 worth of bitcoin and up to $5,000 within any 7-day period. It generally takes 30–40 minutes (can take longer) for transfers to external wallets.
To buy or sell Bitcoin on Cash App follow these steps:
Tap the Investing tab on your Cash App home screen
Tap Bitcoin
Press Buy/Sell
Select an amount or tap … to enter a custom amount
Enter your PIN or Touch ID and select Confirm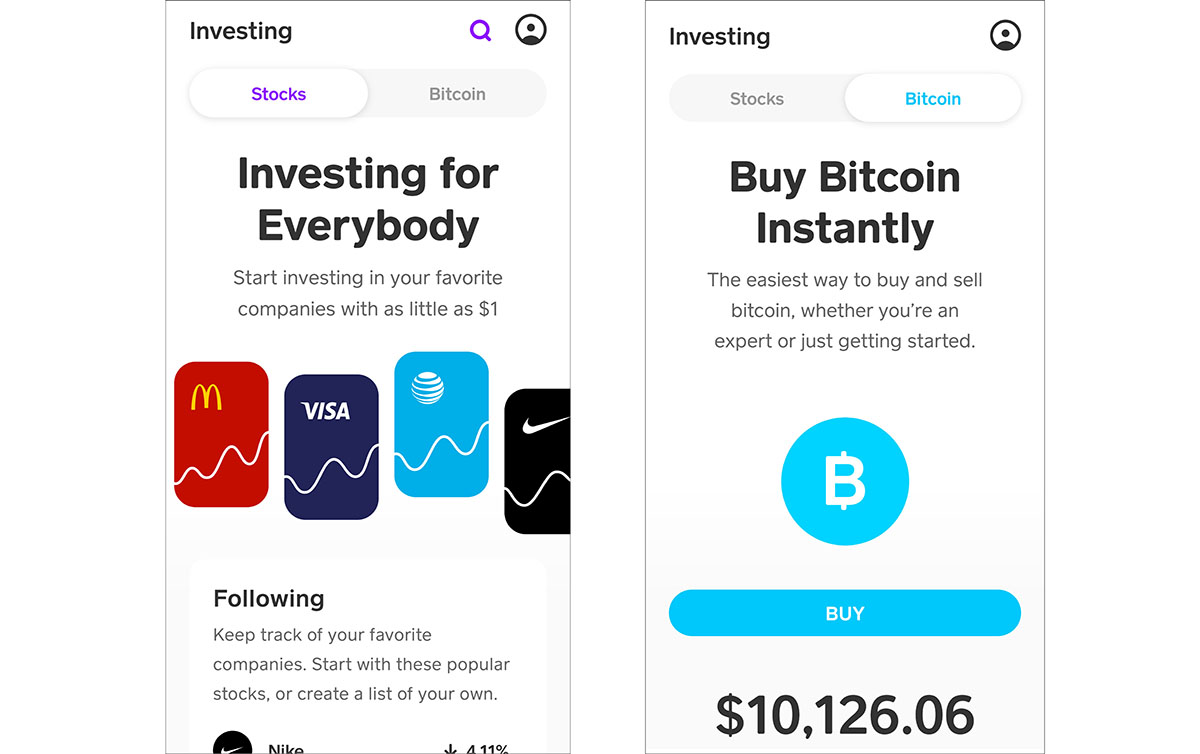 5. Buy and Sell Fraction of Stocks
Cash App has gone as far as challenging the mobile trading apps such as Robinhood. Cash App is now offering its users the ability to trade individual stocks on its application for free. Additionally, you can trade fractional shares of stock in a similar way to the Stockpile app or Betterment app. This feature was originally launched in November 2019. Since its release, the mobile payment service's dive into the investment space has taken off.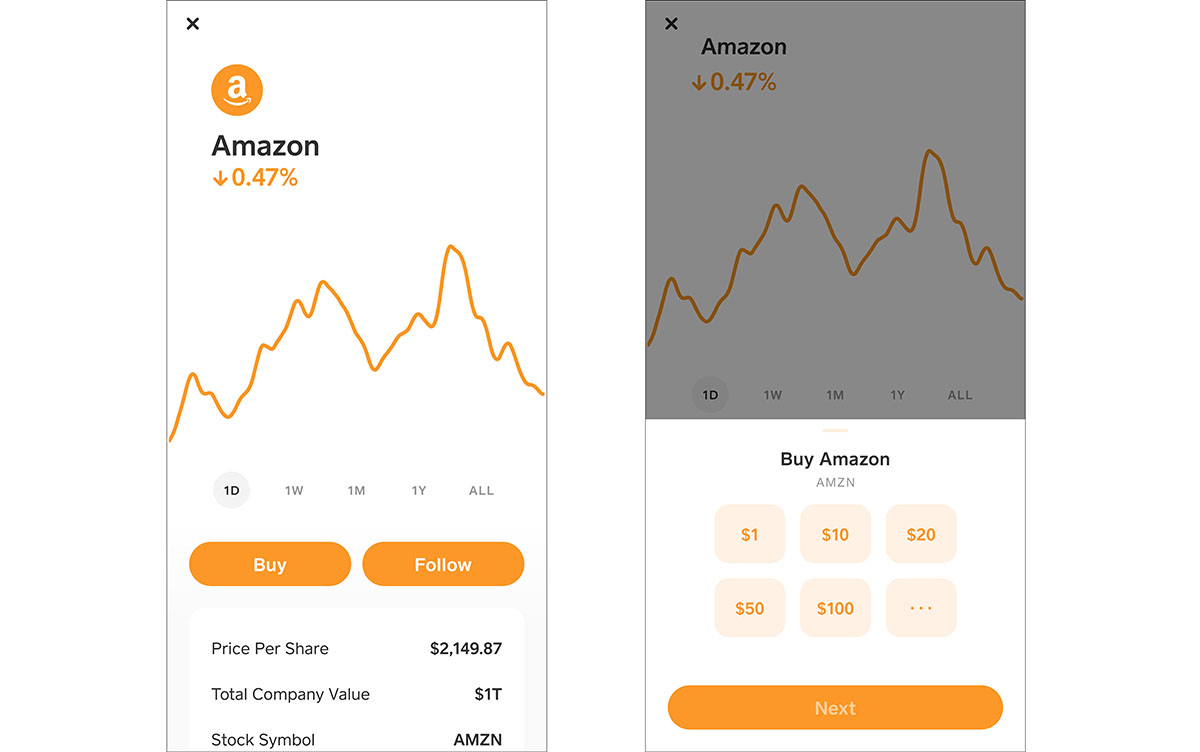 6. Follow Companies and Get Market Updates
Cash App allows you to keep trackof your favorite companies, create a watchlist, and get updates abou the most traded monthly or daily stocks. Additionally, Cash App shows you the biggst daily stock movers. These features are in par with those found in recently popular stock discussion platforms such as StockTwits. If you're new to investing, you can read the CashApp guide on how to invest. It's a very neat quick easy to understand guide for those who are new to the world of investing.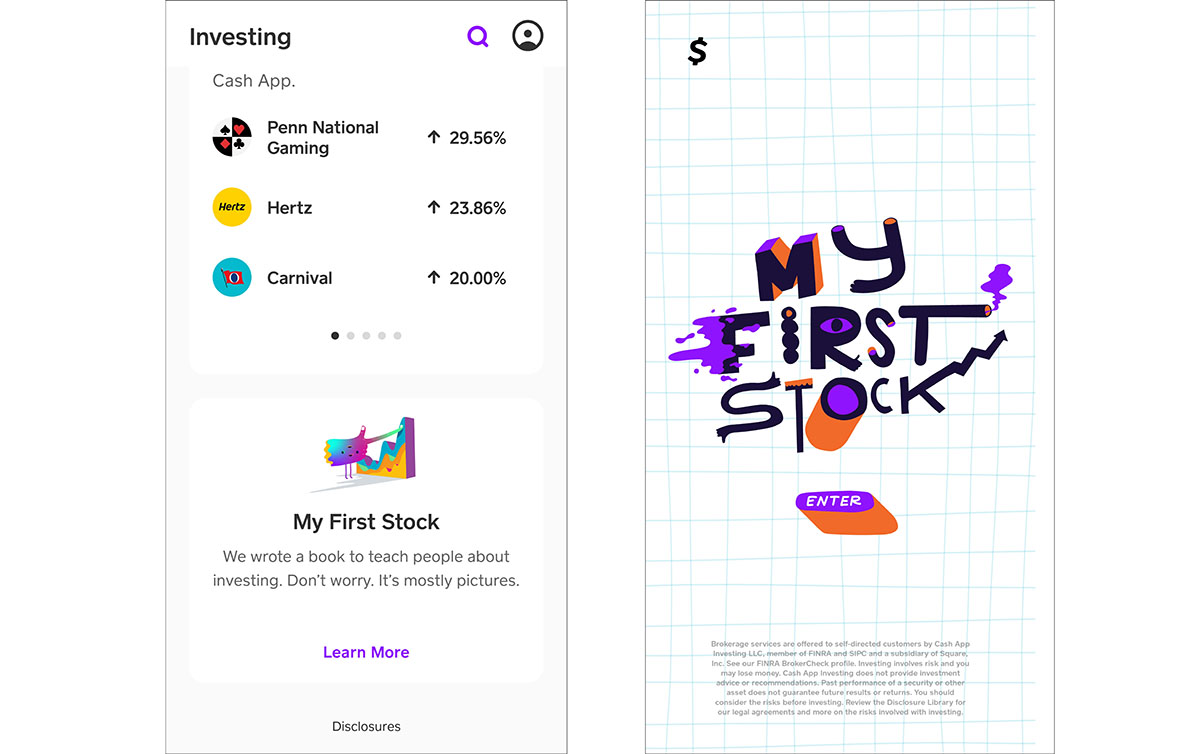 7. Use Cash App for Business
With Cash App, small-business service providers such as contractors, wedding photographers, or freelancers could have customers pay quickly at their Cash.me page instead of relying on cash or check payments. Cash App for Business accounts will receive a 1099-K form for those who accept over $20,000 and more than 200 payments* per calendar year cumulatively with Square. If you receive a payment on a business account, the business is charged 2.75% of the amount paid.
8. Pay or Get Paid with Cash Tags
A $Cashtag is a unique identifier for individuals and businesses using Cash App. Choosing a $Cashtag automatically creates a shareable URL (https://cash.app/$yourcashtag) where friends, family, and customers can make payments to you privately and securely.
9. Get a Customized Cash App Debit Card
The Cash Card is a Visa debit card which can be used to pay for goods and services from your Cash App balance, both online and in stores. Your Cash Card can be used as soon as you order it by adding it to Apple Pay and Google Pay, or by using the card details found in the Cash Card tab. The Cash Card is a free, customizable debit card that is connected to your Cash App balance. One cool feature of he Cash Card is that it can be custom designed. With this unique feature, you can select a color for your Cash Card, change your signature, and include emojis to set you apart from others with Cash Cards.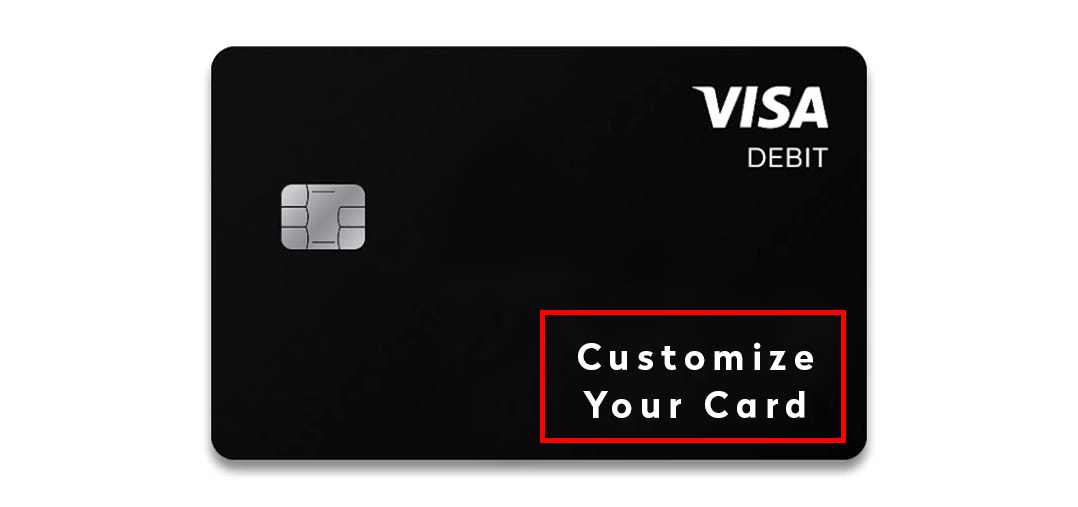 10. Add Cash App to Apple and Google Pay
You can add your Cash App to Google or Apple Pay and use your balance where these forms of payment are accepted. To add your Cash Card to Google Pay from the Cash App:
Tap the Cash Card tab on your Cash App home screen
Tap the image of your Cash Card
Select Add to Google Pay Follow the steps
11. Get Government Stimulus Check Deposited to Your Account
On April 10, 2020, Cash App announced that users can now receive the government stimulus cash deposited in their Cash App account. To get your check, first see if you qualify on the IRS web portal. From there, you can provide your Cash App routing and account number to the IRS to receive your stimulus payment. To find your Cash App account and routing numbers, go to the banking tab on the bottom left of your Cash App home screen. If you don't see the numbers you will need to sign up for a free Cash Card (see above). Lastly, don't forget to sign up with our Cash App referral code to get $10 deposited in your account.
12. Automate Bitcoin Purchases
On May 19, 2020, The Cash App CEO, Jack Dorsey, announced that the app users can now schedule automatic bitcoin purchases. You can set the time interval for purchases to daily, weekly, or bi-weekly. With this feature, the Cash App is trying to compete with auto-invest apps such as M1 finance. This is a brilliant feature, because if the price of bitcoin drops suddenly (which it does quit often), then you can automatically average down your position in the digital asset.
13. Schedule Automatic Stock Purchases
The newest feature of Cash App is recurring stock purchases. This feature is similar to what you would find in some auto investing apps such as M1 Finance. With this feature, Cash App is stepping in to the world of portfolio building and long term investing. Note that there is a $10 minimum for recurring purchases and the frequency can be set to daily, weekly, or every two weeks.