Cash App vs Venmo: Which Peer-to-Peer Payment App is Better in 2021?
Paying friends and family back, splitting the bill, or paying your roommate for rent is a lot easier today. You don't have to run to the bank, make sure you have exact change or write checks.
Today you have multiple digital payment opportunities with peer-to-peer apps like Cash App and Venmo. You enter how much you want to send and with the recipient's email or phone number, you send the money.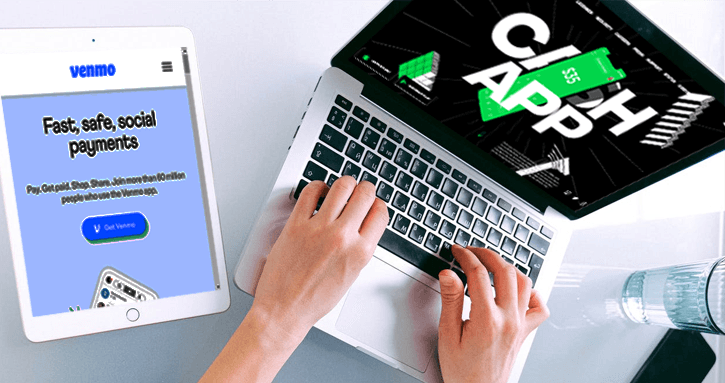 Both platforms are easy to use and offer many features. Which one is right for you?
What is Cash App?
Cash App is a peer-to-peer payment service. Run by Square, Cash App makes it easy to pay your friends or family back, split the bill at dinner, or split the rent. The Cash App works like a bank account, you get a debit card and you can even invest your money that sits in the Cash App.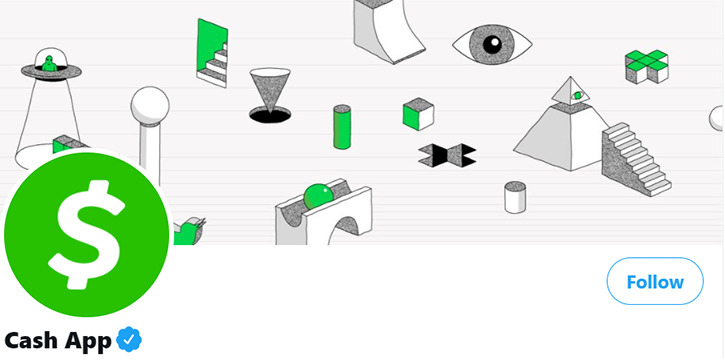 How Cash App Works
After you download the Cash App to your smartphone or tablet, you must enroll and link your bank account. Once set up, you can transfer money to friends or family or to your bank account.
All you need to pay someone is their email address or phone number. Cash App users can also send you their $Cashtag, which is their 'anonymous' user name.
Cash App Features
Cash Boosts – Cash App offers savings that you can opt into and when you use your Cash App debit card to pay for it, you save. You may find boosts to save at specific stores or restaurants or even boosts to save on a category, like save 10% on your grocery bill.

Investing – Cash App offers investments in specific company stocks and withdraws the funds to invest right from your Cash App account.

Receive direct deposit early – Set up your paycheck with a direct deposit via Cash App and have access to the funds up to two days early.

Referral bonus – You earn $10 for every friend who signs up using your referral link and your friend also earns $10 just for signing up under you.  You can receive $10 when you sign up for Cash App with our referral code: DJBKCNZ.  Note that, you must send $5 to another Cash App user within 14 days of using this referral code to receive the $10 referral bonus. For complete information and guide about Cash App referral, read more here.
What is Venmo?
Venmo is also a peer-to-peer payment service like Cash App, but it has more of a social media feel to it. Users can send emoji-filled texts to request funds from family or friends or send a message with the payment.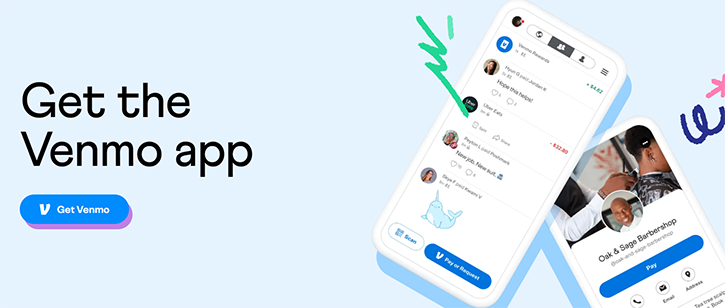 How Does Venmo Work?
Like Cash App, you download the Venmo app to get started (iOS or Android only). Sign up with your personal details and link your bank account and you're ready to send money to friends and family or pay businesses that accept Venmo!
Hit the 'pay' or 'request' button and either send or receive money. Add emojis to your request or payment and make it fun. You can keep your 'feed' private, public, or 'friends' to manage who sees when you send or receive payments (it never shows the amount.
Venmo Features
Social feed – Sometimes asking for payment gets a bit awkward, but Venmo's social feed makes it fun and 'less awkward.' Have a conversation, send emojis, or just say 'thanks' with Venmo's social feed.

Pay businesses – Many businesses accept Venmo today. Use the funds that someone else paid you back to pay for your bill at a business and never touch your checking account.

Referral promotions – From time to time, Venmo offers promotions that pay you for every referral that signs up under your link. It's easy to refer users too – just send them money and Venmo provides them with a link to sign up and accept it.
Cash App vs Venmo: Security
Sending payments electronically always triggers safety concerns. Fortunately, both Cash App and Venmo take security seriously.
Cash App – Uses security locks (PIN or face recognition), push notifications for account use, data encryption, fraud protection, and instant card freezing if you lose it or it's stolen.
Venmo – Uses data encryption to protect your information, freeze the app on your phone from a computer if your phone is stolen, and only allow payments between friends and family (not purchases from strangers).
Winner: Cash App offers a few more features and is more transparent about their security efforts than Venmo, although both are safe.
*Keep in mind neither Venmo or Cash App is FDIC insured, which means your balances aren't protected.
Cash App vs Venmo: Transfers (Send and Receive)
It's easy to send and receive payments with Cash App and Venmo with your smartphone and the app.
Cash App – Send payments with the recipient's email, phone number, or $CashTag. You can also donate to charity, tip professionals, or pay a business using their QR code. You receive payments the same way and can see all payments received in the activity portion of your dashboard.
Venmo – Just tap the pay or request button and follow the prompts to send money or request it via Venmo's social feed. You can also scan a QR code to pay someone directly.
Winner: You can do more with Cash App, including donating to charity or tipping your hair stylist or Uber driver. Venmo is meant for payments between friends and family.
Cash App vs Venmo: Fees
Both Cash App and Venmo don't charge anything to send or receive money in your respective account. They each have respective fees for other services though.
Cash App – $2 fee to use the Cash App ATM card until you have at least $300 in qualifying direct deposits, then you get 3 free ATM transactions a month. Standard deposits (1 – 3 business days) are free, but instant deposits (within the hour) cost 1.5% of the transfer. Cash App also charges 3% to fund a payment with a credit card. Want to know how Cash App makes money?  Click here.
Venmo – $0 ATM fee if you stay in-network, otherwise they assess a $2.50 fee for out-of-network ATM fees. Standard deposits (1 – 3 business days) are free, but instant deposits (within the hour) cost 1% of the transfer. Venmo also charges 3% to fund a payment with a credit card.
Winner: Venmo comes out ahead slightly because of the $0 ATM fee and lower instant deposit fee.
Cash App vs Venmo: Debit Cards
Cash App and Venmo both offer free debit cards with your account that you can use just like your regular debit card.
Cash App – Customize your debit card and use it to pay online or in stores. Using your Cash App debit card is the only way to get Cash Boosts or instant discounts that you opt into.
Venmo – Venmo offers a free debit card too that you can use anywhere debit cards are accepted. Venmo offers cashback rewards on certain purchases, that they transfer to your Venmo account.
Winner: It's a close one, but Venmo beats Cash App for its cashback rewards at multiple merchants versus Cash App's single opportunity for a Cash Boost (discount).
Cash App vs Venmo: Spending and Receiving Limits
Cash App and Venmo both have spending and receiving limits, with the opportunity to increase as you use it more.
Cash App – You can send up to $250 every 7 days and receive $1,000 in 30 days. To increase your limits, you must verify your name, date of birth, and Social Security number.
Venmo – Initially, you can send up to $299.99 weekly with Venmo, but that increases to $4,999.99 weekly once you verify your personal information. You can receive up to $999.99 per week before you verify your identity and $19,999.99 per week after verifying your identity
Winner: Venmo offers much more flexibility with its sending and receiving payment limits.
Cash App vs Venmo: Customer Service
As is the case with many mobile apps and online programs, customer service lacks for both Cash App and Venmo.
Cash App – There are no options for phone support, but you can call 855-351-2274 for automated assistance. The best way to contact the Cash App support is via the Cash App Twitter page.
Venmo – Venmo offers in-app chat options Monday – Friday 7 AM – 1 AM EST and Saturday/Sunday 9 AM – 11 PM EST.
Winner: Venmo wins for the access to a 'real person' to get help with the app.
Cash App vs Venmo: Which is Better?
So which peer-to-peer payment app is better for you? It comes down to the features you want. Both apps easily send and receive payments. The limits differ, and the Cash App offers the opportunity for direct deposit.
Venmo is the most commonly used app, but Cash App has its benefits for those who prefer to use a system backed by the popular Square company. Look at your options and try an app out before deciding. You can always switch over, but don't forget, when you find an app that you like, use their referral program to earn cash bonuses. Learn more about Cash App in our Cash App Review.
If you are interested in how Cash App differs from Venmo, our Cash App vs Venmo article can help you.